----------------------
----------------------
----------------------
----------------------
----------------------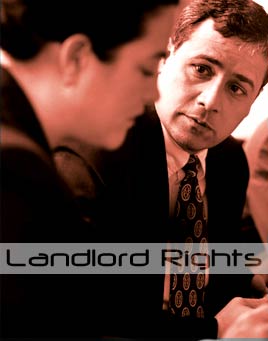 By Michigan state law, you have the right to make your property a smoke-free zone. Here's what else you should know:
It's Your Choice. You have the right to institute a smoke-free policy. If tenants are smoking in your apartment building, and you wish to eliminate the health risks of secondhand smoke, not to mention smoke damage and fire hazards, it is completely up to you as the landowner to make that choice.


Existing Smokers Stay.

If you decide to go smoke-free, you are required to make certain exceptions for those smoking residents currently residing at the property. To help with this, you can convert your property over a period of time, e.g., instituting the smoke-free policy at the time of lease renewal.


You've Got Support.

Public officials and organizations like ours are here to help you go smoke-free. Read about the opinions of the Housing and Urban Development field office in Detroit, and also the opinions of the Michigan Attorney General. Download an analysis of the authority of Housing Authorities and Section 8 multiunit housing owners to adopt smoke-free policies in their residential units. For reference, download an outdated 2011 listing of the public housing authorities which have adopted smoke-free policies in the U.S.


Medical Marijuana Use in Smoke-Free Multi-Unit Residential Housing: An Analysis.

In November, 2008, the voters of Michigan approved a ballot initiative that made it legal to use marijuana for medicinal purposes, under carefully prescribed circumstances. However, the federal Controlled Substances Act prohibits the possession of marijuana even when state law authorizes its use to treat medical conditions. Further, the federal Department of Housing & Urban Development (HUD) has stated that the Public Housing Reform Act prohibits the use and possession of marijuana in HUD-assisted public housing and other HUD-assisted housing. Many thousands of multi-unit housing owners, including HUD-assisted housing owners, have in recent years adopted smoke-free policies for their entire buildings, including the living units. With the passage of the medical marijuana law in Michigan (and many other states), the question has arisen as to whether multi-unit residential property owners have the authority to prohibit the smoking of marijuana in their properties when a resident is authorized by the state of Michigan to use it. Our Smoke-Free Environments Law Project has prepared an analysis of this question, addressing both market-rate housing and subsidized housing. Our conclusion is that owners may prohibit the smoking of marijuana, including medical marijuana, in their properties. You may download our analysis. Access the Michigan medical marijuana law. Access a 1999 HUD memorandum on this subject. Access a 2010 powerpoint

on the subject. Access the powerpoint in

pdf

format with 6 slides per page.





On September 15, 2011, the Michigan Attorney General issued formal

Opinion No. 7261

in which the Attorney General said that it is his view that "an owner of a hotel, motel, apartment building, or other similar facility can prohibit the smoking of marijuana and growing of marijuana plants anywhere within the facility, and imposing such a prohibition does not violate the Michigan Medical Marihuana Act."




Smoke-free multi-unit housing is becoming the norm.

Many large and small Michigan apartment companies have adopted smoke-free policies for some or all of their buildings. The apartment properties include market-rate and affordable housing; family housing and elderly housing. A press release describes progress made in the past decade. Access our online listing of smoke-free apartments in Michigan.